Tele Case and TES (Tele Emergency System)

The modular and customizable system as basis
for telemedical service deployments as follows:
Emergency Care
Ambulances & paramedics
Mass  incidents
Triage services
Support of Assistance services
Mobile Nursing Care
Visiting Nurses
Elderly care services
In remote regions
Mobile Primary Care
it gathering points
in remote regions
at mobile "point of care"
for mass events
for "visiting doctors"
Special Care
Military / armed forces
Special forces, coast guards etc
Stationary: "tele point of care"
as "tele kiosk" system (nursing homes, pharmacies, wedwell facilities, etc.)
in stationary setup (health stations, sub-clinics etc.)
- for "gathering points" in remote regions
- for tele consultation-service to partners (="satellites")
in rural areas (mountain, islands etc.)
Some features: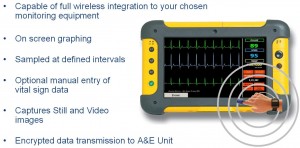 Integrated "Vital Signs Monitoring"
enables automatic biometric data access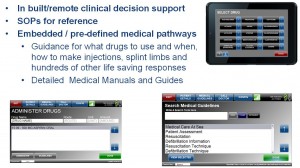 Integrated clinical decision support and SOPs – including guiding for non-medicals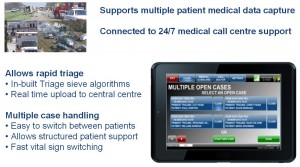 Powerful triage solution
The flexible Tele Case for land, air and seaside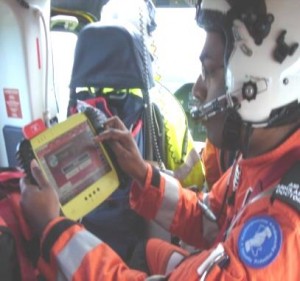 Land side
Ambulance cars & services
Paramedics
Mobile clinics / primary care units

Air side
Planes & helicopters
Civil aviation (huge airliners,
special business & corporate jets)
Air ambulances, Air repatriation services

Sea side
Vessels, Yachts
Coast guards, Marine
For further information please do not hesitate to contact us.