Technology Consulting
As a lot of studies and experiences show, technology is not the "ultima ratio" for successful telemedicine business models or projects – but technology is a enabler and a critical factor for most services in the tele:* arena.
Thus Temondis has special inhouse professionals and related expert network to ensure a high quality in segments related to technology for tele.* like
- IT hardware and software
- Security and data management
- Medical devices and vital parameter sensors
- Tele communication technologies and procedures
- Accreditation and standard approvals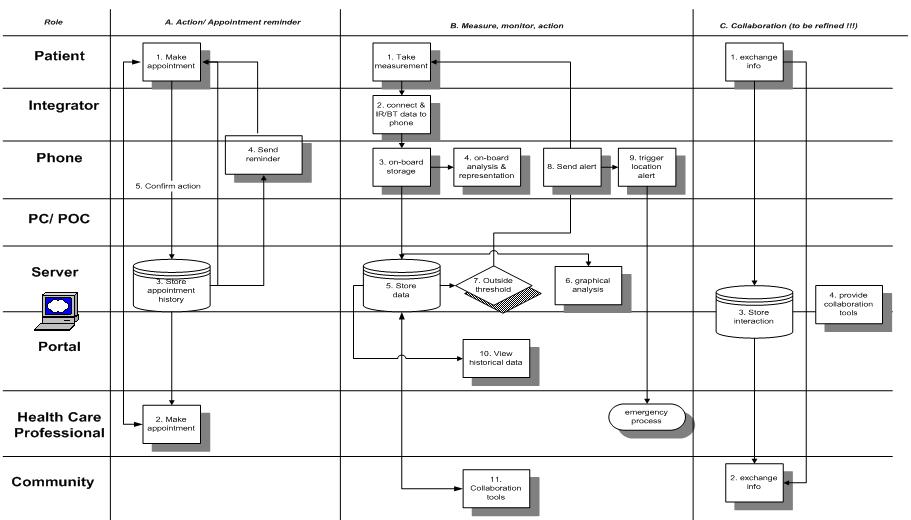 Some typical of our working modules in "technology consulting" are as follows:
Definition of systems architecture:
Working closely with project stakeholders to ensure that the aims of a project can be technically delivered and defining areas of software development that may be required to accommodate the needs of the project.
Data Analysis and Reporting:
A dedicated team whose purpose is to provide data analysis and bespoke reporting to meet the key indicators of the customer or partner, be it minor information or detailed statistics, this is team that will be used.
Benchmark and Selection of technical modules:
May it be medical devices, sensors for telemonitoring, data hubs or gateways or
specific software-components: We support our customers and partners in definition of requirements as well as in selection and implementation of the right technical modules.